Remote computer management – Task management via server – Remote installation – Software Asset Management (SAM) – Automation server – Message server – Reports – HelpDesk – Learning Management System (LMS) – Administrative notifications
What is IT management?
IT management includes the administration of both IT resources, such as hardware, software, data, servers and networks, as well as employees using the infrastructure With proper IT management, all of a company's resources are used in accordance with company needs and regulations In addition, IT infrastructure management is a highly complex process, involving budgeting, organizing, controlling and any issues related to fixing emerging defects.
Why is it important to manage IT infrastructure?
Many companies have a large number of hardware resources that they need to manage more efficiently. Proper infrastructure management can significantly reduce the cost of doing business. Particularly if employees perform work remotely, care should be taken to properly prepare the business equipment they will use. By managing the shared hardware and software resources, it is possible to monitor the use of devices and the productivity of employees. In addition, proper supervision of resources reduces the costs associated with the purchase of equipment. By managing the infrastructure, the administrator has full insight into who is using specific devices and to what extent. If purchased software is not used by employees, it is possible to cancel the renewal of their licenses. Managing a diverse hardware environment therefore requires the implementation of solutions to automate the entire process.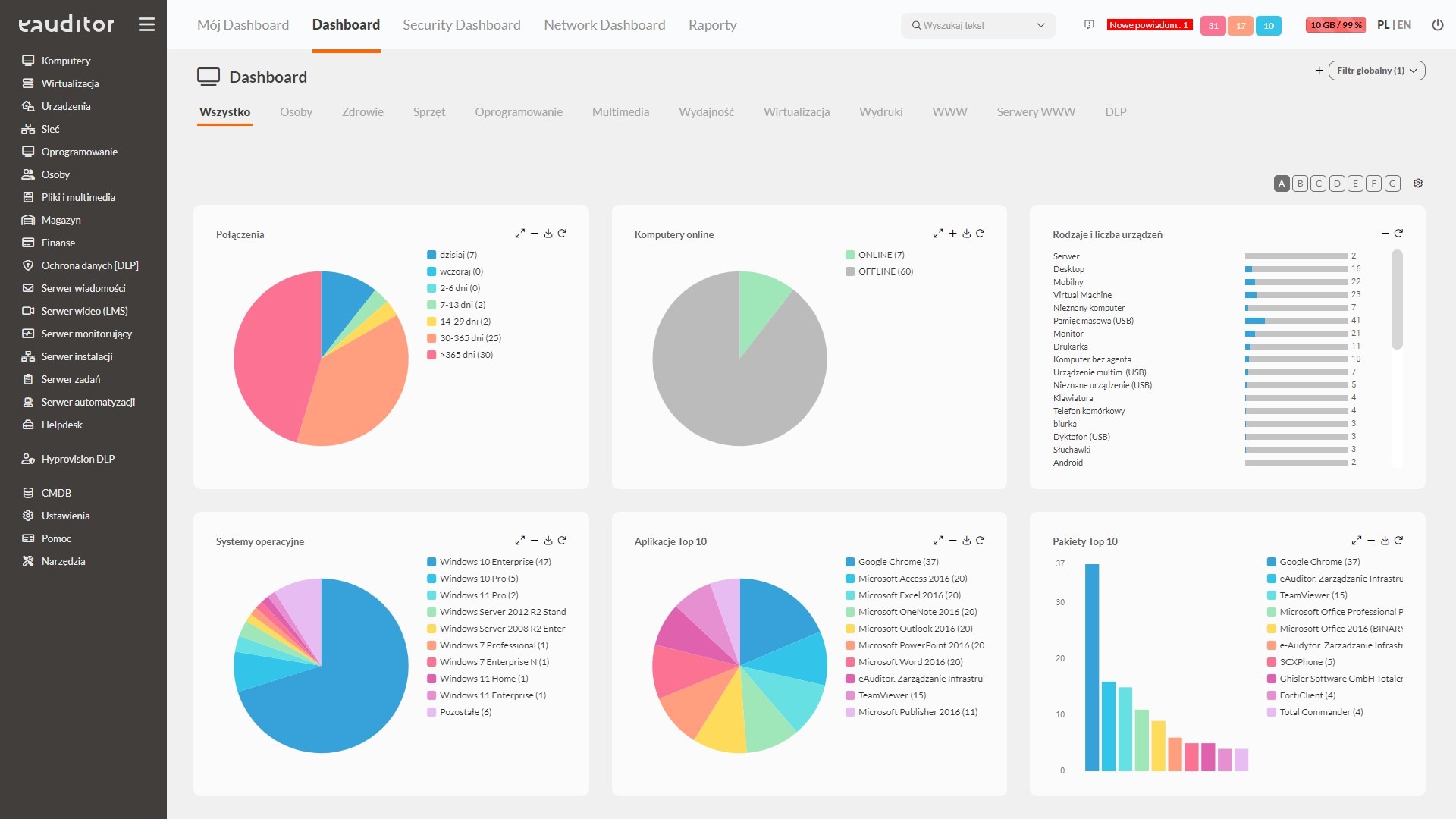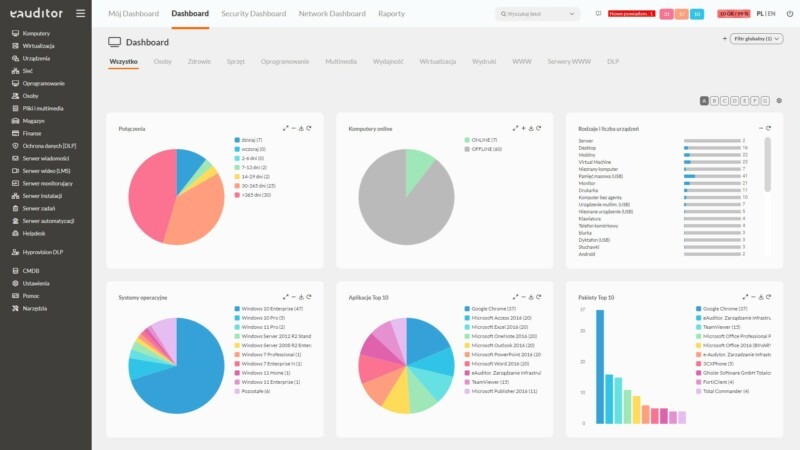 Benefits of using an IT infrastructure management system
Controlling the IT environment
With the knowledge and necessary information about the availability of company equipment, its use, location and condition, it is possible to keep a comprehensive record of IT infrastructure. This enables future forecasting of purchases and identification of unused resources. Costs are also reduced by the ability to transfer unused equipment to others who actually need it.
Increase employee productivity
By monitoring the business equipment of employees who perform work remotely, it is possible to effectively influence the increase of their work productivity. In addition to the fact that the administrator has an accurate view of when and what device the employee is specifically using, he can additionally supervise the employee's activity.
Increase data protection
By having an IT asset management system, it is possible to receive notifications informing of outdated (thus vulnerable) systems or software. In this way, the administrator increases security in his organization.
Simple license oversight
Regular license oversight can save an organization from numerous violations and hefty fines. If a company deploys hundreds of different applications, but does not renew or update them, it has inactive software on its hardware. Ultimately, such actions/conduct can have a significant impact on generating additional costs for the company.
Elements included in the scope of IT management
IT management is concerned with monitoring the infrastructure located in an organization and the users who use its resources. Proper management of IT resources affects the optimization of work and includes, among other things: